Water Damage Winston-Salem
911 Restoration of The Triad
Water damage restoration, mold removal, fire damage restoration, sewage backup cleanup, and all manner of disaster restoration are staple services of 911 Restoration of Winston-Salem. We are the fresh start property repair company. Whether your residential or commercial building is affected by fires, floods, mold, or smoke, we have the equipped and trained technicians to handle the job.
Our water damage Winston-Salem professionals are IICRC trained in the following restoration services:
Water Damage Restoration
Mold Remediation
Fire and Smoke Restoration
We are a 24/7 water mitigation company well-trained to offer our customers a fresh start after floods or other disasters take their toll on their property.
Water Damage Restoration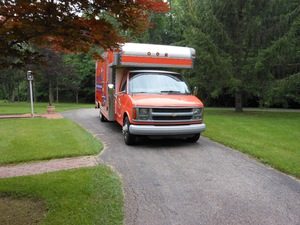 If you need our water damage restoration Winston-Salem services, call immediately so that we can start the flood cleanup process. The faster we can get the water mitigation started, the less damage will be inside your building.
We are licensed, insured, and bonded to provide the fast and professional water damage restoration you need, so call today for same day service from 911 Restoration.
Mold Removal
Mold removal is a necessary part of the disaster and water restoration process because the more moisture that is in the air, the more likely it is that mold will grow. Mold causes health issues that could leave you liable. A thorough mold test will reveal if mold is in the building and what type.
Our air scrubbers and mold removal Winston-Salem team will remediate and decontaminate the mold particles in every room. Call us for a free visual mold inspection and estimate. Our mold free guarantee means we do not leave your home until a third party inspects the area and reassures you that the mold has been removed.
Sewage Backup Cleanup
Sewage backup cleanup is a vital piece of category 3 water damage restoration. Floods are identified by three categories. Clean water that comes from a pipe burst is category 1. Rain water and outgoing water in your plumbing counts as category 2 damage which has some bacteria. Category 3 water damage is sewage usually from a toilet overflow or septic tank backup.
If sewage is in your home, call our sewage backup cleanup Winston-Salem company and we will be there within 45 minutes to sanitize and save your property.
Fire Damage Restoration
Fire damage restoration incorporates water removal and mold remediation as well and 911 Restoration can handle it all. Fires cause all sorts of other issues. Our restoration crews will ensure that your property is still structurally sound, all smoke stains and air particles have been removed, and any water and mold damage caused by firefighters putting out the flames are completely cleaned up.
Call our fire damage restoration Winston-Salem staff when you need smoke removal or other fire related property repair and our Fire Information Center will be glad to help you with everything from insurance paperwork to complete reconstruction.
Disaster Restoration 
Disaster restoration refers to all of our services, from mold and water to fire and sewage restoration, but really comes into play when natural disasters hit the area of Winston-Salem. We are a locally owned and operated business that cares deeply for our community backed by a national brand that is prepared to mobilize at a moment's notice.
If hurricanes, floods, tornadoes, or wild fires cause damage to your residential or commercial property we will be there ready to offer a fresh start through our property restoration services. Call our disaster restoration Winston-Salem crew for complete property repairs.