Water Damage in Triad
911 Restoration of The Triad
North Carolina is no stranger to hurricanes. Rainstorms impact the Triad area throughout the year, with the most severe weather occurring in the spring and fall.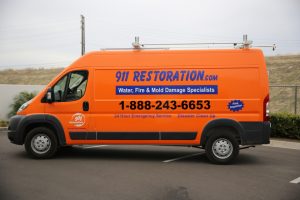 Tornadoes and hurricanes can destroy homes and businesses that get in their wake, with water damage, flooding, and structural damages being the most prevalent.
911 Restoration of Winston-Salem has been in the restoration industry for decades, and their technicians understand the importance of speedy water damage repair services during the storm season.
To provide you with this around-the-clock care, the water extraction team stays available 24/7/365 and guarantees to arrive at your property within 45 minutes of receiving your call to begin same-day services. Call us at (336) 579-2501 and allow us to offer you a free visual inspection.

Along with water cleanup, the experts also provide mold removal, sewage cleanup, fire damage restoration, and disaster repair services.
911 Restoration of Winston-Salem is a full-service restoration company, so call us when you need the assistance of a restoration company that genuinely cares and understands your needs.
AA Ward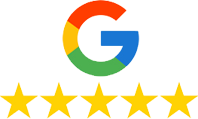 Woke up to 2 inches of water in my kitchen and basement back in July, 2020. My insurance company quickly gave me names to contact and certainly hinter that 911 was a great one in their experience. Quickly called them and just as quick they were at my house handling the "mitigation" process. It was major surgery in my kitchen and living room, but coordinated with me how to handle delicate furniture and maintain some livability while everything dried. They even coordinated/negotiated with my insurance company on billing and costs to both come to a satisfactory arrangement. Just outstanding service. As the owner told me he wanted to be the positive in the negative and they were certainly that. Thanks to all!
Water Damage Restoration
If a tropical storm causes flood damage in your property, you can immediately contact us and know that in less than an hour help will be at your door. The faster we can start the water extraction services, the less water damage will affect your home or business.
Our water mitigation company is licensed, insured, and bonded to provide you with fast and professional flooding repair services, whether you are dealing with storm damages, a plumbing leak, or a broken water pipe on the street.
By providing comprehensive water damage cleanup, we can assure you that the repair techs will remove the water damage, dry the affected area, and inspect the property for signs of mold. Call us at (336) 579-2501 and see how we can help.

Frozen Pipes and Pipe Burst
Did you know, water that has a high content of magnesium and calcium can be very harmful to pipes? These elements slow the flow of water down which leads to corrosion. Eventually, holes start to form and you end up with a burst pipe.
Now that winter has arrived, colder temperatures can also lead to disasters in your home or business. Freezing temperatures can potentially cause you to have frozen pipes. If your pipe lines are not well maintained, the moisture from the water in a frozen pipe will expand and create a pipe burst.
Other flood cleanup companies will only address the water damage, but by hiring 911 Restoration of Winston-Salem, you can rest assured that our technicians will provide you with all the remediation services you need to make a full recovery.
Service area map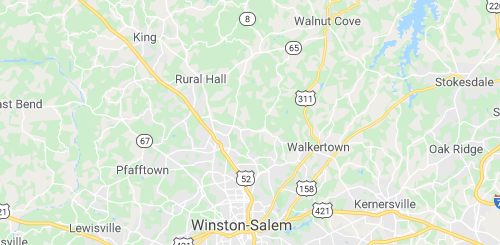 Sanitization Services & Disinfection Solutions
You can take proactive steps to respond to the coronavirus here in Triad. It's important that we all work together to slow the spread of the virus. If too many people become ill at once, the hospitals in our area will not be able to treat everyone. For this reason, make sure that you stay isolated from others as much as possible. You can also help protect the community by focusing on keeping your property sanitized.
911 Restoration can offer you professional sanitization services. You can reach out to us if you own a residential or commercial property. We can review all the disinfection solutions that may work to meet your unique needs. All our services are designed to meet the guidelines issued by the CDC and the EPA for handling the coronavirus. Take back your peace of mind during this time of crisis by contacting us for sanitization services.
Mold Removal
Mold removal is a necessary part of the water restoration process, especially during the summer when the humidity levels are exceptionally high. The high water content in the air makes it easy for mold spores to sprout indoors.
911 Restoration of Winston-Salem will implement a thorough mold inspection and even test the mold particles to determine what type of mold is growing in your property.
Figuring out the mold species is essential because some molds can be harmful to your health, causing allergies and respiratory issues.
Air scrubbers and dehumidifiers will purify and dry the area, aiding in the prevention of future infestations from reoccurring. We will also repair any water damage we discover inside of your property.
You can trust the mold experts in Winston-Salem to remove every trace of mold and mildew in your home or business, so give us a call today at (336) 579-2501!
Sewage Cleanup
Sewage is known as a category three water, also known as black water, because of the toxic level of contaminants found inside the water.
A sewage overflow can occur within your property when your toilet clogs and black water backs up into your bathroom or when the main sewer line is somehow damaged and floods your property. It is essential to stay away from the black water when it enters your property because by coming into contact with it you can expose yourself to harmful bacteria and toxins that make you sick.
Professional sewage cleanup is the most effective and safest way to recover from a black water overflow. The professionals will wear protective gear and create a barrier to stop the sewage from contaminating the unaffected parts of the property.
Call 911 Restoration of Winston-Salem when you experience a raw sewage spill and the water extraction team will not only clean your property but leave it smelling fresh.
Fire Damage Restoration
Most property owners are shocked at the amount of water damage left in their property after the fire department has extinguished the fire in their home or business.
The fire hoses can leave hundreds of gallons of water inside your property, creating flood damage that can only be remediated by a professional restoration company.
The mixture of the fire and water damage can be overwhelming, but with the help of the technicians in Winston-Salem, you can have peace of mind knowing that they will get your property looking like a fire never even took place.
We administer fire damage restoration services that include smoke removal, soot and ash cleanup, water extraction, and deodorization. This way you never have to worry about hiring another company to finish the job.
When you need smoke and fire damage restoration services, call 911 Restoration of Winston-Salem at (336) 579-2501, and we will be glad to help you with everything from insurance paperwork to the complete reconstruction of your home.
Disaster Restoration 
Disaster restoration refers to all of our services, from mold removal and water extraction to fire damage restoration and sewage cleanup. If a natural disaster causes you to need any of our services, then you can count on our technicians to be there for you on a moment's notice.
The Winston-Salem branch is a locally owned and operated business that cares deeply for their customers. Many of the technicians we employ live in the Triad area and are well in-tune with the types of disasters that can impact the community.
If hurricanes, floods, tornadoes, or tropical storms cause water damage to your residential or commercial property, we will be there ready to offer a fresh start through our property restoration services.
Call 911 Restoration of Winston-Salem when a disaster impacts your home or business, and the repair techs will get your property back up and running in no time!