Sewage Backup Cleanup Winston-Salem
Sewage backup cleanup is a job for the professionals at 911 Restoration of Winston–Salem because we have the IICRC certifications for water damage restoration, mold remediation, and category 3 disaster removal. Do not try to cleanup sewage on your own. Toilet overflows and other plumbing disasters contain black water and gray water which can cause disease if they touch your skin or are ingested. Call us at 336-579-2501 and allow us to provide a free visual inspection.
Types of sewage backup cleanup our Winston-Salem teams handle include:
Toilet overflow
Septic System Failure
Broken Pipe/Burst Pipe
Gray Water Flood
And More
Our sewage backup cleanup Winston-Salem technicians are licensed, insured, and bonded, and protected by industry standard hazmat suits to handle your property restoration. When you have a flooding emergency, especially dealing with a sewage or septic system, call us for same day service and we will arrive within 45-minutes.
What to Do with Sewage in the Basement?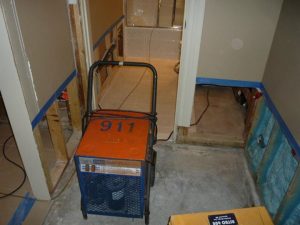 If you have sewage in your basement, call our sewage backup cleanup Winston-Salem professionals right away because the longer that category 3 black water sits in your basement, the more chance that 911 mold restoration and other bacteria will spread, endangering your health and family.
911 Restoration is trained and equipped to handle all aspects of this restoration services. In order to better service the community, we offer 24/7 aid to residential homes and commercial water restoration businesses. Whether big or small, we know that this kind of property damage can be devastating. Therefore, our fresh start attitude means that we are compassionate and listen to your needs during the disaster restoration process.
Our goal is to make sure your building is better than it was before a clogged sewage line or a broken pipe flooded your basement. Call us at 336-579-2501 and see how we can help.
Does Insurance Cover Sewage Floods?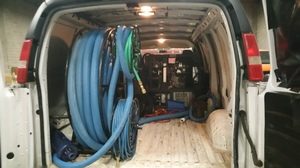 Most homeowners insurance policies will cover sewage floods if the cause of the water damage was from inside the home. If rising 911 water restoration and external floods causes sewage to backup into your home, this may not be covered under some insurance policies.
Our sewage backup cleanup Winston-Salem staff are well-trained in working with all insurance companies to ensure you get the most affordable property restoration possible. We use an all-in-one reporting system and industry standard tools such as Xactimate for estimating jobs so you know just how much to set aside and how much your insurance company is paying.
In extreme cases, your insurance policy will afford a hotel or other temporary lodging will the repairs and decontamination are underway. Call 911 Restoration with any questions and concerns you may have.