Water Damage Restoration Winston-Salem
Water damage restoration is a way to restore your property after floods occur. 911 Restoration of The Triad offers professional water removal services in the area. Whether your home leaks due to a heavy storm and rainfall, or the plumbing in your home breaks and floods your business, call our 24-hour water damage restoration Winston-Salem staff for same day service.
Our technicians are licensed, insured, and bonded to provide the best water extraction and mitigation services. 911 Restoration only hires the most qualified professionals who have undergone training with the IICRC in all disaster restoration categories, such as:
Water Damage Restoration
Mold Remediation
Fire and Smoke Damage Restoration
And More
Water damage causes many other forms of property damage; one of the worst is mold. If mold starts to grow in your home, it can cause respiratory issues; this is why floods must be completely dried out. When you need water restoration, call us for a fresh start.
Water Damage Leads to Mold Damage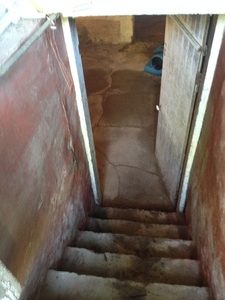 Floods have lasting effects, including wood rot, metal oxidization, and, most notably, mold infestations. Our water damage restoration Winston-Salem team knows how to handle both water and mold damage in homes, apartment complexes, and other commercial buildings.
When water damages a property it can seep into carpets, drywall, and other hard to reach places. Our team gets into those spots and dries the area so that there is no chance of mold occurring. If we do find mold, our mold free guarantee means you get a completely restored home or business with no chance of fungus growth.
911 Restoration is an all-in-one property repair company. We handle your disaster from the initial inspection to the final coat of paint. It is our goal to make your home better than it was before the leaks started. Call our water damage restoration Winston-Salem crew for your fresh start today.
Does Insurance Cover Water Damage?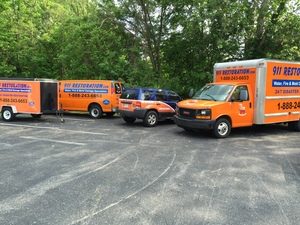 Insurance covers water damage when the flood occurs due to rainfall or plumbing issues. However, if rainfall or a river floods the area and ground water enters your home, insurance will not cover the damage. Luckily, 911 Restoration and our water damage restoration Winston-Salem team work with all insurance companies. We can file the claim for you, handle the paperwork, and make sure you get the best deal for the best disaster restoration.
We use the latest industry software to determine the extent of the job and we listen to our customers to know just how they want their property once the work is finished. You are our number one priority.
Your insurance will cover your water damage restoration if rain or plumbing caused the leak and we will bill them directly. Your home owner's insurance policy will not cover the damage if it came from rising ground water and we will be happy to provide you with a an affordable restoration service. Call us for water damage restoration in Winston-Salem and we will provide a thorough flood cleanup and fresh start for you.