Mold Removal Winston-Salem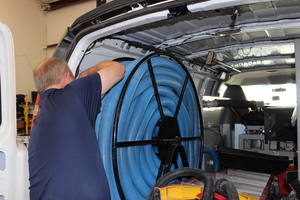 Mold removal from 911 Restoration of Winston-Salem is your best bet for returning your home or commercial property to a healthy and suitable place to live and work. Mold causes many harmful effects on the body. For any reason, if your property still has a surplus of mold particles, we offer a mold-free guarantee. This means we do another pass through your property with our mold remediation equipment to ensure complete decontamination. Call us at 336-579-2501 and allow us to provide you with a free visual inspection.
Mold Removal as part of Water Damage Restoration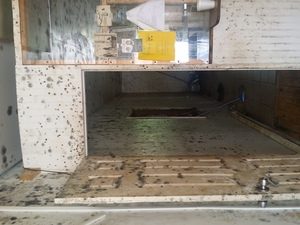 Mold often occurs after water damage, because mold needs an excessive amount of moisture to grow. When 911 Restoration arrives to handle the original flood disaster, we will also check for mold. If we find mold in your home or business, we will get to work on removing the fungus and starting the remediation process.
Being fully equipped, the national brand allows us the ability to help you with the latest technology and decades of experience. Being locally owned and operated means we know the community and how best to support our customer's in their time of need. We can also offer suggestions on how to keep your home safe going forward. Call 911 Restoration for a fresh start today at 336-579-2501.
DIY Mold Removal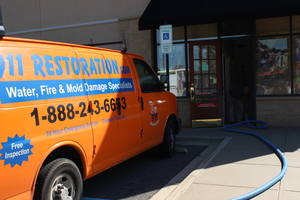 If you want to perform at home mold removal, it is vital you have the aid of our mold removal Winston-Salem professionals. The equipment we bring allows for thorough remediation, such as removing mold particles from the air with our air scrubbers.
Mold removal goes beyond simple bleach-and-scrub techniques, it requires an experienced hand with the latest technology. 911 Restoration is just what you need to make your home perfect again.
Our mold removal Winston-Salem technicians are IICRC-certified to offer the best disaster restoration services.
In order to ensure complete water restoration, remediation, and decontamination, call 911 Restoration of Winston-Salem. Call us at 336-579-2501 and see how we can help.
Serving the communities of Browns Summit, Forsyth, Kernersville, King, Oak Ridge, Pfafftown and surrounding area.