Reviews
With over 30 years of experience in the restoration industry, 911 Restoration has accumulated a large portfolio of satisfied customers eager to share their positive experience with you.
Since we provide a very vast array of services, our customers vary and include all personal, business and government entities:
Celebrities and VIPs
Property owners, managers and tenants
Management companies and large complex building owners
Big corporations, insurance companies and banks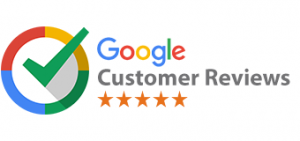 Allyson Crook

9th of March 2022

I cannot say enough good things about this company. My floors flooded a couple days after Christmas due to a refrigerator leave, and I straight PANICKED. 911 Restoration was the first place I called, and they were out IMMEDIATELY. They were so thorough and caring. They helped me with every little detail from water cleanup, to checking for mold, to helping navigate with the insurance company. Special shout-out to Joe, John, Amanda, and Abraham! The process was 100 times less stressful thanks for y'all. Doesn't get better than these people.

Lynn Kanode

25th of February 2022

These guys are all that customer service should be! We had duct cleaning done, and dryer vents cleaned, as well as some mold treatment. There was an issue with the ducts - and they did not hesitate to make it right, going above and beyond. They also came back and sprayed the vents to ensure there was no mold in them. I can't say enough about the professionalism and responsiveness. Definitely would recommend!

Hilary Frazier

13th of January 2022

My 72yr old mother's water heater leaked while she was out of state visiting relatives for several days and came back to a major mess. Water flooded the kitchen floor, hallway, part of the den, part of the living room and part of the guest bedroom. 911 Restoration was able to come out right away and take care of water extraction and set up equipment for dry out. They also used moisturizer meter on all surfaces and took photos of moisture meter readings as well as photos of all water damages observed, for insurance claim purposes. They submitted all documentation to the insurance company for my mother so everything was seamless. They also handled packing and storing my mother's items into a POD that were at risk for water damage. They were extremely knowledgeable, professional, friendly and helped my mother feel better about everything and to understand what they were doing throughout the whole process. Would highly recommend them to anyone!