About 911 Restoration of Winston-Salem
A History of Disaster Restoration
When Joe Epperson became the owner of 911 Restoration of Winston-Salem he knew right away that we would be bringing a new perspective to the restoration company.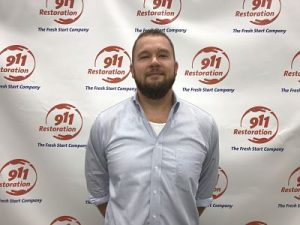 Before joining the 911 Restoration team he worked for Nationwide Insurance for almost two decades, making him an expert on virtually all types of insurance, including policies dealing with water damage, fire restoration, and sewage cleanup.
Through 911 Restoration, Joe hopes to take his passion for the insurance industry and reapply it to the work he is doing with 911 Restoration of Winston-Salem.
He wants to reassure his customers that after a disaster has affected your home or business, he can offer you a full-service recovery, from implementing the remediation work to assisting you with your insurance claim.
Joe realizes that in this industry there is always something new to learn, and takes the time to teach that to his teammates at every opportunity. This is his way of making sure that his entire operation is always at the top of their game.
When you work with Joe and every member at 911 Restoration of Winston-Salem, you can be sure that they will provide you with effective restoration services for whatever issue you may be dealing with on your property from floods and leaks to sewage backups and property fires.
Types of Property Damage By Season
Joe is committed to providing the Winston-Salem community with high-quality restoration services. He understands that sometimes the customer may be unsure whether they are in need of professional help or not, so to make this process easier, Joe provides free visual inspections for property owners.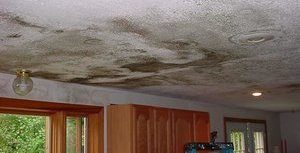 The changing of the seasons bring different challenges that may cause water damage, mold growth or structural damage on your home or business, and Joe and his team know exactly how to handle all of them.
During the summer tornadoes cause floods and powerful winds that can cause you to need to the assistance of our repair workers. These intense storms can cause debris to fly into your property, causing external damages. Leaves and branches may also get clogged in your roof's drainage system, allowing water to leak into the property's interior.

Spring brings with it sporadic storms and more tornadoes that can cause extensive water damage to both the interior and exterior of your property. If your roof or foundation has any cracks, water can seep inside, creating anywhere from mild water stains to destructive flooding.

In the fall, the wind can become even more powerful. They can cause windows to break due to flying debris, roof shingles to become loose and garage doors to become damaged.

The winter months are known to be very cold and can cause one of the most potentially destructive issues, which are pipe bursts. This causes flooding inside the home, which can lead to water damage and contribute to mold infestations. The wet snow in the winter can also cause branches to snap, power lines to fall, and roofs to cave.
Joe wants the technicians at 911 Restoration of Winston-Salem to be available to help all of his customers all year round. So, call the water damage restoration specialists when you need any services in your commercial or residential property.
Understanding The Fresh Start Attitude
Joe is most proud of 911 Restoration of Winston-Salem's Fresh Start Attitude. This is more than positive thinking; it is a way of life that is dedicated to lifting people up when they are feeling low, no matter what situation they may find themselves in.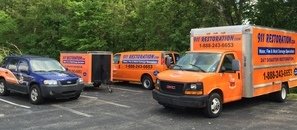 Sometimes Joe finds himself spreading the Fresh Start Attitude by reassuring a family that their home will be fixed up in no time after it has been flooded. Other times it is demonstrated by a staff member answering tough questions from a nervous customer. 
It doesn't matter what the situation entails; Joe is confident that by bringing the Fresh Start Attitude to the Winston-Salem community he will give property owners the peace of mind they deserve.
Not only will Joe ensure that your property makes a full recovery, but he is qualified to go over your insurance policy with you, especially if you have never had to file a claim on your own before. Anything he can do to make the situation easier for you, Joe hopes to do.
911 Restoration of Winston-Salem will provide you with water damage restoration, mold removal, sewage cleanup, fire damage, and disaster restoration services. So, if any type of disaster has recently impacted your home or business, contact Joe and his team today!