Choosing the Best Disaster Restoration Provider in the Triad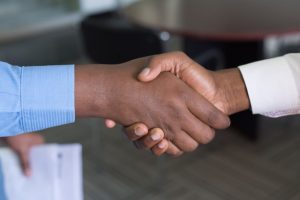 Regardless of the nature of disasters, if they destroy your houses and offices may cause a great deal of pain and suffering for both families and business owners. To be sure, recovering from a disaster that has flooded most of your valuables and pricy furniture or a fire that has consumed a large section of your property until it is reduced to ashes is not an easy process. The process of restoring your place to a pre-disaster state that is comfortable and safe following a major disaster would be costly, exhausting, and time-consuming.
Disaster restoration services are certainly required for a storm, water, fire, or any disaster-damaged property. However, homeowners would never want to hand over their place to unprofessional people considering the hefty expenses. Everyone wants to use the skills of a reliable disaster restoration service provider to get the most out of their investment. A competent restoration firm will take measures to repair the damaged sections of your house or workplace, whether you need to clean up heavy soot and smoke produced by fire or deal with a flood caused by broken plumbing.
Here is how you can choose the best disaster restoration service in the Triad that you can trust completely:
1.    Local Disaster Restoration Firm
It is necessary to choose a skilled disaster restoration service from the surrounding area. A local firm is better acquainted with your area's weather patterns and surroundings. Because of their years of expertise dealing with constructions unique to the area, the professionals can enhance their evaluation.
Choosing local restoration service providers also allows you to locate their offices easily. Thus you know where and how to find them if an issue develops after services. Lastly, a local service provider will want to retain a favorable image so that city companies continue to return, resulting in greater customer experience and craftsmanship.
2.    Available around the Clock
A disaster such as heavy rainfall and subsequent flood may cause severe water damage to your house and can cause a range of damage to your possessions, walls, floors, and whatnot.  Moisture and water penetration through stuff only escalate the issues and become more serious the longer they go unaddressed – resulting in a decrement in your property's value and costing you big bucks.
It is critical to select a disaster restoration service provider that will react and arrive nearly immediately after you contact. Because water and fire damage are extremely uncertain, consider choosing a firm that attends to crises around the clock.
A professional service provider you can rely on at the crack of dawn or late at night would be someone who deserves to work on your property and is worth each penny you spend.
3.    Has Insurance and Certifications
Have a background check and concentrate on disaster restoration in your state that is fully licensed and insured. To be recognized as a certified disaster restoration service and execute a specific service such as mold remediation, a contractor must fulfill this stringent set of requirements.
A licensed disaster restoration service provider shows that the firm has undergone considerable training and experience and keeps its abilities up to date. Certifications from recognized industry institutions should not be overlooked as they are a strong indicator of professional dedication.
It is therefore critical to choose a professional who is certified and insured. Insurance is a valuable tool that protects both the professionals operating on-site and the client. General liability insurance will cover any injuries to workers or the owner that occur due to the repair and replacement procedure. They will also be able to assist throughout the process and negotiate your insurance claims.
4.    Has an Excellent Reputation
After storms and other severe weather disasters, residents are frequently trapped by untrustworthy restoration businesses. It is important that you take all required precautions to prevent falling victim to unscrupulous firms and poor craftsmanship.
Look for reputable disaster restoration services in the Triad that have solid recommendations from local clients, such as your relatives, neighbors, and friends, because they can provide profound insights into a firm's expertise and competency. You can also check their ratings through social media. Inquire whether the restoration services were competitively priced or whether the contractor came punctually in the middle of a crisis.
5.    Provides a Precise Plan of Action
An expert disaster restoration service will provide you with a comprehensive, reliable evaluation of overall damage, necessary maintenance and repairs, and approximate costs. The plan will include all of the actions that must be taken to restore your house to its original, pristine condition. This strategy aims to provide you with enough information to make excellent, trustworthy judgments about how to proceed.
911 Restoration of Triad
Professional disaster restoration services like 911 Restoration of Triad will instantly transform your damaged property. We are a leading company that provides quality remodeling services for your interior and exterior damage. Our team can do everything from home roof installation to disaster restoration, mold treatment, and much more – we have got you covered!