Who to Call After a Natural & Man-Made Disaster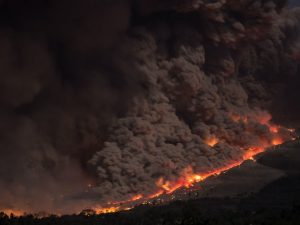 There is no doubt in the fact that a natural or a man-made disaster can strike at any moment. It can also leave behind significant damage, which can be both extensive and unsettling for your residential or commercial property.
This is where you would need comprehensive disaster restoration services around your area. 911 Restoration of Triad is a reliable damage and disaster restoration company that can help you restore your commercial or residential property in no time.
With trained experts and the latest equipment, 911 Restoration offers disaster restoration services for flood, mold, fire, and smoke mitigation needs. With more than two decades of experience, this team of technicians can remove the stress that naturally comes along with such a disastrous situation.
The Importance Of Calling A Disaster Restoration Company
Disaster restoration companies such as 911 Restoration of Triad offer certified technicians with the latest equipment to handle any kind of disaster. Whether it's natural or man-made, you can rely on their services and expertise to get the job done.
After a flood, hurricane, or wildfire, it is crucial to restore your property immediately and mitigate the risk that comes with disastrous damages. Whether it's property damage or a need for restructuring, 911 Restoration is a quick and competent team available in your local area to minimize any property loss.
With a response time of 45 minutes or less, they can quickly respond to any of your restoration questions or requests 24/7, 365 days a year. Once your request has been received, you can expect a team of trained professionals at your door within just a few minutes.
Storm Damage Restoration
Whether you are dealing with strong winds or heavy snow, 911 Restoration and their team are available to carry out local storm damage. From hail storms to uncontrollable rain, they can rebuild any property damage or see to any structural rebuilding required.
Other than this, they also offer insurance claim assistance for residential or commercial storm damage.
Water Damage Restoration
911 Restoration and its team of experts can fix leaky roofs and pipes to seal your property from water damage. Whether you're dealing with a flood or heavy rains, they can help you extract trapped water in flooded spaces as well as extra moisture in the property.
There is no doubt that water damage can lead to structural and property issues, specifically mold and mildew growth. Therefore, their full-service team can help you mitigate these risks.
Fire And Smoke Damage Restoration
Once the wild or accidental fire has been brought under control, property owners have to deal with the charred distraction as the aftermath. 911 Restoration and their team of experts can help remove the unpleasant smoke odor and soot residue.
Trained in restructuring and building, their experts can fill any holes in the wall and take care of any insulation problems. From taking care of all burnt belongings to cleaning the carpet and upholstery, 911 Restoration's fire damage restoration services are all you need to restore your property.
Why Should You Depend On Professional Disaster Restoration Companies?
There are many reasons why you should rely on a professional disaster restoration company. Let's take a look at a few:
Professional disaster restoration has tons of experience. Not only have they battled different disasters, but they also know which plan of action to pursue under what circumstances. While working with different clients across several countries, 911 restoration and the team of experts know what to do.
Disaster situations, natural or man-made, both are incredibly stressful. People who go through a disaster are way too stressed to think rationally. This affects their ability to restore their property properly and make sure their family is safe. Regardless of being a residential or commercial property, 911 Restoration can effectively help you restore your property under the most stressful situations.
The expert technicians come with state-of-the-art equipment and cleaning products. Local supermarket cleaning products are ineffective for professional tasks, which is why disaster restoration companies rely only on industrial products that are both expensive and difficult to get hands-on.
Disaster restoration companies also have the means to carry out different tests after their services are complete. This helps you judge their services and maintain peace of mind that your property is fully functional and safe to use again.
They can also help with insurance claims because they have tons of experience in dealing with insurance personnel. Sometimes filing an insurance claim can be challenging, but if a team of professionals is there to help you out, it can be a pretty smooth process.
Wrapping Up
Choosing 911 Restoration of Triad for your disaster restoration needs is a wise choice not only because of their experienced team but because of your own safety and peace of mind. Reeling in from a disaster is not easy, which is why depending on a professional damage restoration company can help you through your restoration needs and traumatic experiences.